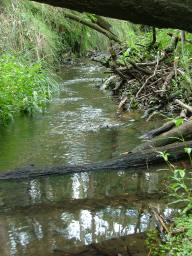 Loves Creek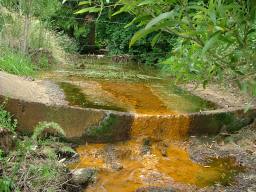 Boundary Creek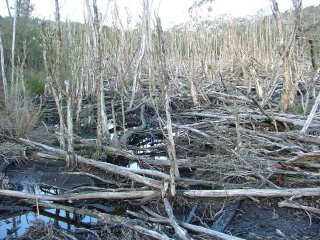 The Big Swamp 2009


Otway Water
Kay and I have lived at Kawarren in the Otway Ranges near the township of Gellibrand since 1972. In the late 1980s there were many residents who argued successfully that proposed groundwater extraction activities planned for the Kawarren/Gellibrand area should not proceed.

In December 2007 the unpredictable and unimaginable happened. Barwon Water decided to try once again to conduct a major test pumping of groundwater at the Kawarren borefield, wanting to extract 16000 million litres a year. Back in the mid 1990s every indication suggested that 3000 would cause social disruption and environmental catastrophe similar to the scenario played out along Boundary Creek, a major tributary of the Barwon River. This was incomprehensible. If you click the Books Button above, you can download my books for free.

Because of community commitment, endeavor and persistence the groundwater extraction from Kawarren was postponed in 2008.A $200 million project shelved. Unfortunately the story doesn't end there. Acid sulfate soils, toxic heavy metals & acidification are polluting creeks and and aquifers.

Due to the groundwater extraction, the freshwater Big Swanp at Yeodene caught fire for the first time in known history in 1997. The very next year in 1998 the peat was alight again. In March 2010 it had either smouldered for 12 years, or spontaneously combusted and burst into life again. The battle of The Big Swamp and other like wetlands in the Otway Ranges Is only the thin edge of the wedge.

As of July 2014 the Environment Water Holder (State Government) holds no water in reserve for the environment water resources are being allocated twice, once as groundwater and again as surface water; total water balance audits for any catchment have not been calculated and the demand for more water is increasing. Unconventional gas extraction, quarry dewatering and escalating urban development will place unsustainable demands on a dwindling resource. Alarmingly the Gellibrand River Catchment is also being impacted from groundwater extraction at the Barwon Downs borefield.

Unless there is a dramatic change in management practices the future for the Otway Ranges looks bleak.